SCLPT
Performance
2021-2022
A collaborative project between Tingyi Jiang and Dima Ibrahim that remodels the space into a sonic apparatus.
Spatial exploration through movement and sound build a scenario in which these two listen, illuminate, tangle, merge, break and search the balance under gravitation create a continuous feedback.
Dima Ibrahim
works in the field of sonic movement together with the visual aspect of sound. Currently studying at the ArtScience department at the Royal Academy of the Arts and Conservatoire in the Hague. Exploring the states of overstimulation and saturation, sources of outside noise are sought after to be implemented in auditory and visual compositions - creating semi-independent systems to reproduce distress or resonance. Performances often include a performative research on the subject of mindfulness in the contemporary overstimulation.




︎
Traumburg Festival, Gommern, Germany
September, 2021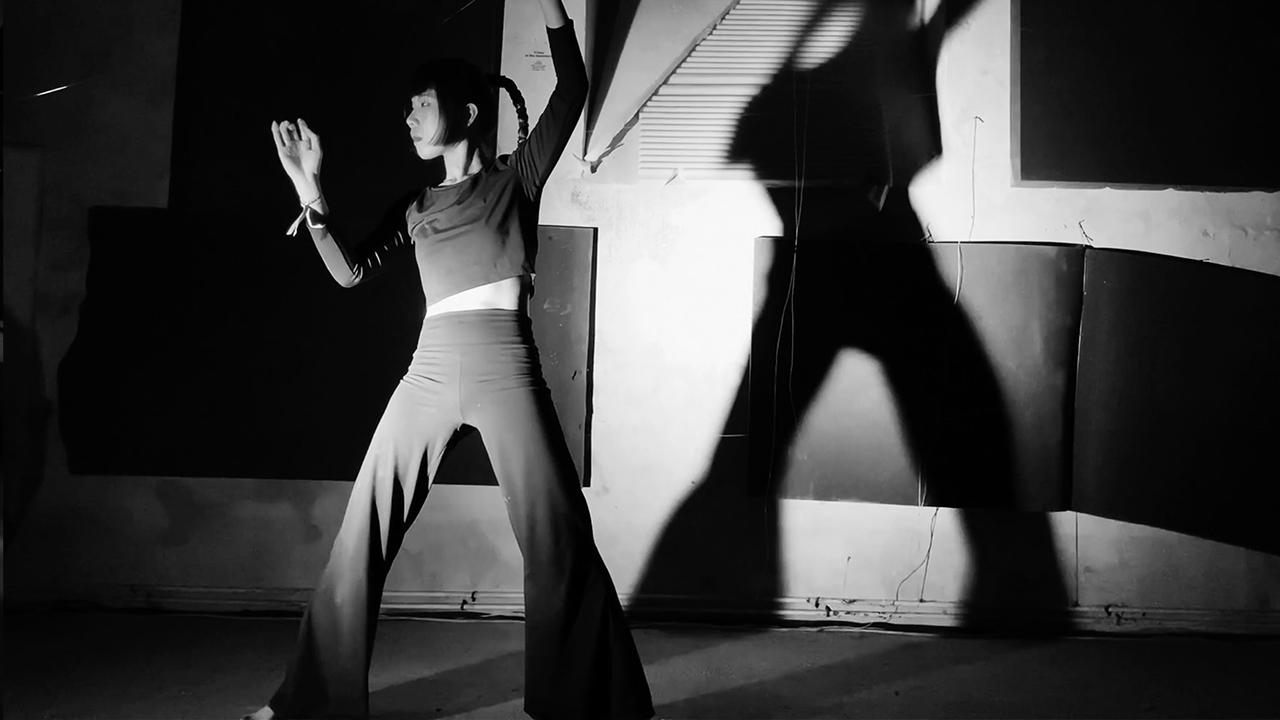 ︎
Evidence in Motion, iii, The Hague
March, 2022
Perform with: Robbi Meertens




Documentation: Pieter Kers | Beeld.nu

︎
FÜZZ, Delft, Netherland
October, 2021




Documentation: Berend jopp